BECOME A FOSTER PARENT TODAY
Many children in our community wait months for a foster home to open up so that they may move out of their current placement and into a loving home. Childhaven wants to eliminate this waiting period, and you can help! By becoming a foster parent, you can provide a child with a safe, nurturing, loving family for a temporary period of time. Being a successful foster parent is hard work and requires an open heart and home. Yet, foster parenting can be the most gratifying work you will ever do. To learn more about becoming a foster parent, click here to request more information or contact our Foster Care Recruiter at (505) 325-5358 ext 155.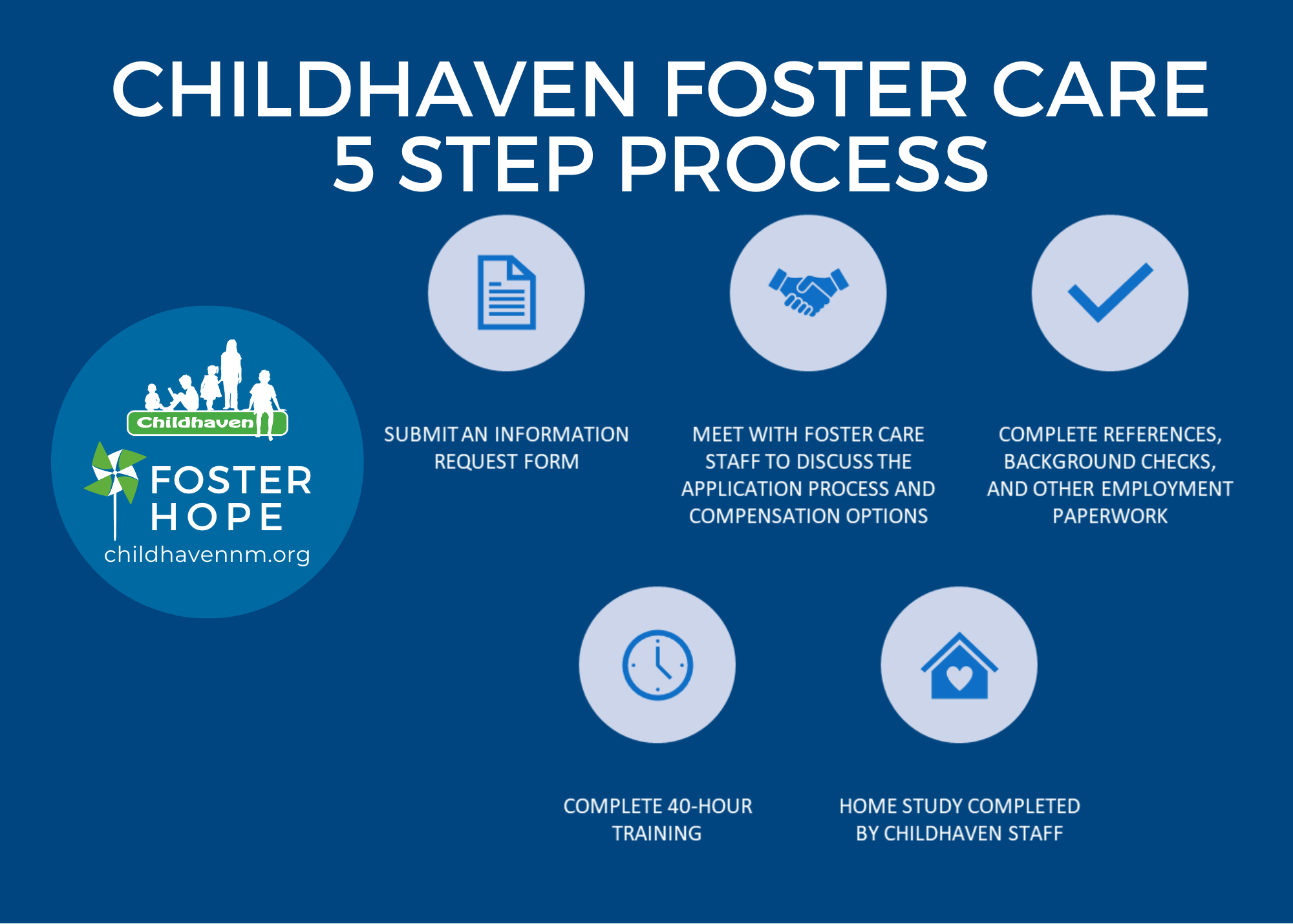 ENSURING THAT CHILDREN FEEL SAFE AND LOVED
Childhaven provides child-centered, evidence-based Therapeutic Foster Care (TFC) for children ages 2 to 17 years. These children are in need of a safe and loving family environment. By supporting childrens' development of resilience and coping skills and making them feel safe and cared for in a structured home environment, Childhaven helps them attain successful permanent placements. Our foster care staff and parents receive supportive training in trauma-responsive care, Nurtured Heart Approach, Crisis Prevention Intervention, and more. Not only are Childhaven's therapeutic foster parents highly trained to work with our children, but they also receive compensation at a daily care rate, as therapeutic foster parents are contractors with Childhaven. They work closely with therapists, psychiatrists, social workers, and other child advocates to ensure that the most vulnerable children in our communities receive the support they need to succeed.