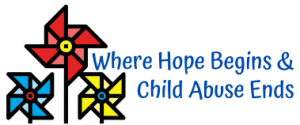 Please join us for the Childhaven Foundation's "More the Merrier" Community Festival on Friday, May 1st from 4:00 to 7:00 PM at the Farmington Civic Center plaza. This fun family festival welcomes Childhaven Foundation supporters and community members to celebrate the HOPE that Childhaven provides to abused, neglected, and traumatized children who have suffered from child abuse.
The Childhaven Foundation needs your support more than ever. In the last 5 years, there has been a 13% increase in child abuse reports in San Juan County, even though our population has decreased during this same time-frame. Childhaven takes the lead in addressing this issue by offering healing and justice to child abuse victims. By contributing toward our "More the Merrier" campaign, you will not only demonstrate your support for this cause, but also help us reach our goal of $40,000, benefiting at-risk children and youth.
The Childhaven Foundation welcomes contributions at all levels. Sponsorships of $150 or more will receive event tickets, T-Shirts, and recognition in the "Pinwheels of Hope" Garden at the festival, displaying 784 pinwheels planted to represent each child served at Childhaven in 2019. A donation of $500 or more ensures prominent sponsorship exposure online and at the event. Please complete and return the enclosed sponsorship form to us by April 17, 2020.
Should you have questions or need additional information regarding the "More the Merrier" campaign or Childhaven's comprehensive array of services, please contact the Childhaven Foundation Development Director at (505) 592-0625 or devdirector@childhavennm.org.