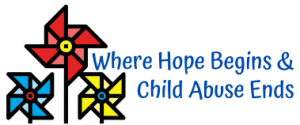 Childhood is an experience that is unique for every individual. Whether it was filled with joy or sorrow during this precious stage, distinct incidents make a lifetime of impact. Although we wish that every child receives the joyous childhood they deserve, the reality is that many children struggle for survival amidst a world of adversity. When this happens, a healing place is needed for them to find solace and assure their safety and voices are heard. In our community, that place is Childhaven.
Child abuse is a tragedy that affects too many children. In the last five years, there has been a 13% increase in child abuse reports in San Juan County, New Mexico, even though our population has decreased during this same time-frame. As child abuse threatens to rob children of the childhood they deserve, Childhaven takes the lead in addressing this issue by offering healing and justice for child abuse victims. Our mission is "Lifting Children from Crisis to Hope," and we could not accomplish this without the support of faithful community members like you.
Now more than ever, the Childhaven Foundation needs your help. We launched our 2020 "More the Merrier" Campaign with the goal of reaching $40,000 by June 1, 2020. So far, we have raised 40% of this campaign. Considering the current economic climate as a result of COVID-19, we understand that many cannot contribute right now, but to those who are able, we welcome your support. The money raised for this campaign secures essential Childhaven programs that bring hope, healing, and justice to many children in our community.
Join our cause and donate today: https://childhavennm.kindful.com/
As someone who was raised in San Juan County, I had a wonderful childhood because of the caring people from this community who supported me along the way. Now, it is my privilege to support the Childhaven Foundation because I know it will positively impact countless children. If you would like to discuss the difference you can make for children, please call 505-592-0625 or email andreap@childhavennm.org.
With Hope,
Andrea Pena
Development Director